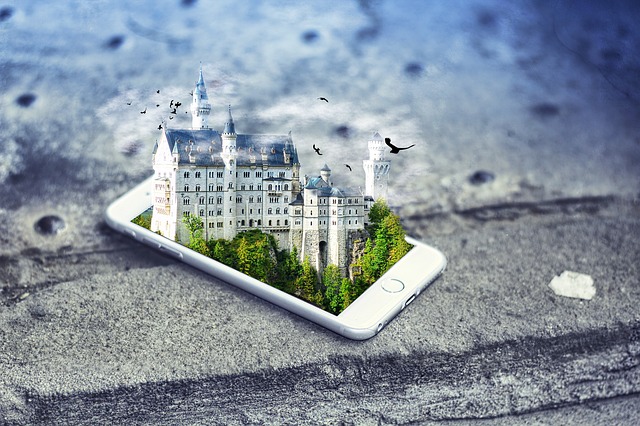 When it comes to making business phone calls, there's nothing better than virtual phone numbers. These virtual numbers allow one to get a phone number from any country and also provide a higher degree of privacy. Another benefit of a virtual number is that it is usually more affordable if you want to make international calls.
Did I mention that you can't scale your business & hire more people with a traditional phone line? Once again, you need a SIP number or a virtual number to scale your business!
With a virtual phone number, one can make and receive phone calls on their mobile phone, laptop, desktop, or any other device with the internet. Furthermore, these numbers also allow other features such as voice message recording, call forwarding, call filtering, and so on.
In short, there are tons of benefits to using a virtual phone number for your business. But this also raises the question of where one can find low-cost virtual numbers. So today, we will look at the most commonly used virtual phone numbers, which are also affordable!
3 Best Low Cost Virtual Phone Numbers
Do you need a low-cost virtual number for your business or calling card platform? Then have a look at these options:
1. Nextiva
Currently, Nextiva is among the top virtual phone number providers in the market. Through the Nextiva service, users can easily manage their virtual number on mobile, tablets, computers, or desk phones.
Another great feature offered by Nextiva is that you can also use your local phone numbers on Nextiva and enjoy VoIP HD calling.
They also allow users to get a virtual business number from pretty much all countries in the world. For example, if you want a local phone number from a particular US state, you can get that from Nextiva. Similarly, if you want a virtual number from Germany, you can also get that from Nextiva.
The basic plan at Nextiva starts at $18.95/month for each user.
2. Grasshopper
The next name on our list is Grasshopper which also offers virtual phone numbers at affordable rates. Grasshopper also offers a dedicated mobile app that allows the user's to access their business phone system on a device of their choice from any location.
On the other hand, normal phone numbers are usually bound to a physical location and can only be accessed from a single device.
If we look at the type of numbers offered by Grasshopper, it includes:
Vanity Numbers

Business Numbers

800 Numbers

833 Numbers

Toll-Free Numbers
Some of the features offered by Grasshopper include business texting, call forwarding, business VoIP, automated greeting, WiFi calling, and so on.
For only $26/month, you can get 3 extensions and 1 number at Grasshopper.
3. Ooma
Do you need toll-free numbers or 1-800 numbers for your business? Do you need a local number in a specific geography? Then you can rely on Ooma, which is a popular VOIP phone provider for businesses!
Some of the features offered by Ooma include extension dialing, virtual receptionist, on-hold music, call forwarding, and access to mobile phone apps.
The basic plan at Ooma starts at only $19.95/month and comes with more than 35 phone features.
4. PBXME
PBXme.com offers virtual phone numbers from over 150 countries around the world at best costs. Click to try our service for free.