Softphone service is a telephone application based on software thus the name 'Softphone.' It is a combination of two terms: Soft and the Phone. The "soft" stands for the software while the phone means "telephone" or just "phone." Together, it gives us the meaning of software phones.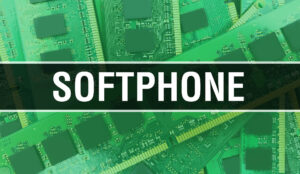 Let's have a brief look at our Softphone application:
A softphone app can be used to make calls and receive calls.
A softphone app can be used on any laptop/PC or computer device.
Network softphones allow free calls between them.
All the phone functions are allowed.
Allows encrypted calls as well upon request (extra costs).
The relevant application must be downloaded on Android and iPhone. Once the app is installed on the phone, scan the QR code shown on the account portal for account provisioning.
Allows integration of contact lists available on cellular devices.